Are You Going to the Annual Barmouth Beach Race?
2nd September 2015
If you're going to be in Barmouth in mid-October, and you're looking to watch one of the most exciting sporting events that takes place probably anywhere in the UK, then the annual Barmouth Beach Race is absolutely for you. The Barmouth Beach Race is an amazing spectacle involving both motocross bikes and quad bikes, which race across a 2-mile beach track located just in front of the Barmouth RNLI station. Spectators can watch the amazing race, which runs on October 17th and 18th, from the safety (and commanding viewpoint) of the promenade.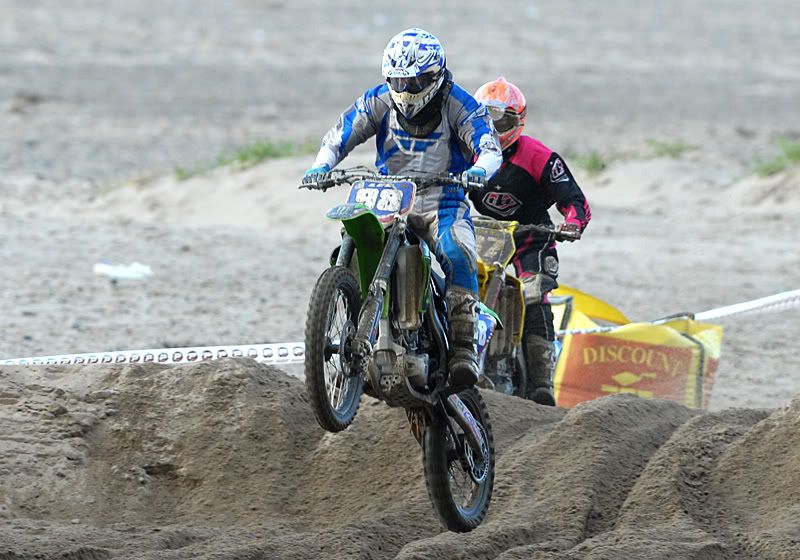 The race is organized by Wilden MXC, which is based in the West Midlands. It's open to anyone with the correct specification vehicle whose proposed driver is over the age of 16 years old. Anyone interested in learning about how to take part can click here to see the entry form. It details all the exact requirements, as well as times/dates and contact information for the organizers. Closing date for entries is September 28th. There are great photos of past events available here. Those who take part and do really well in the competition can win prize money in the thousands of pounds! So it could be really worth your while!
Besides the thrills and spills of the Barmouth Beach Race, don't forget that the Barmouth Bay holiday park, and Barmouth itself are in their own right a fantastic holiday destination whether you're a couple just looking for a quick getaway, a group of friends celebrating a special occasion, or a family taking that much-needed chance to spend quality time together. From local eateries, beautiful walking and cycling trails, the charm of the Old Town, and the great facilities on our park – there's a gem to be found around every corner. What's more, it's all set to the backdrop of stunning Snowdonia!
Check out our discounted weekend breaks in Snowdonia to find the best accommodation deals available in 2015, and make Barmouth Bay your next port of call when you visit Wales.